...which Designer Guild fabric to use to recover this piece of furniture.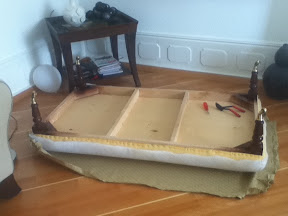 I just finished ripping all the nail heads, staples and ugly fabric off of it. This was an Anibis.ch find from last year.
I just got hooked up with these two Designer Guild fabrics...
And this one!
Which one to choose, I love them both!
- Posted using BlogPress from my iPhone