.... Is almost complete! Click
here
to see what it looked liked before.
I took a square piece of fabric and placed over the stool and started to tac into place.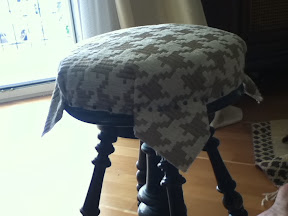 I then folded down the corners and tacked those into place as well. Easy stuff.
I cut the excess fabric and then used a product to seal the cut part so the fabric would not fray.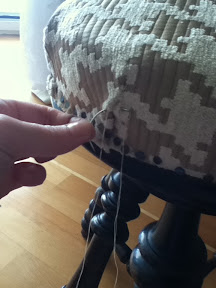 Next I used my curved upholstery needle on the folded part of the fabric to make it flush against the seat part.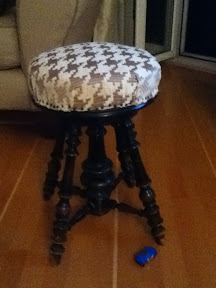 Here is my almost finished vintage stool (another Anibis.ch find from last year) just need to pick up some trim to place around bottom to hide the tacks.
- Posted using BlogPress from my iPhone